COVID-19: How we're working to protect you. Learn more about what we're doing and store closure updates.
OFFERS & DEALS
We've got everything you need to keep your stomach and your wallet full.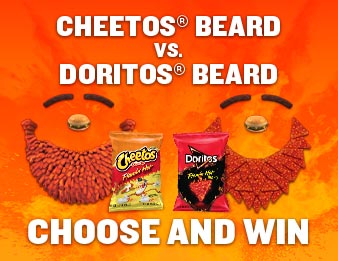 SPICY SCRUFF SMACKDOWN!
It's Cheetos® vs. Doritos® in the battle of the beards. Use our Instagram beard filter to win free chips for a year!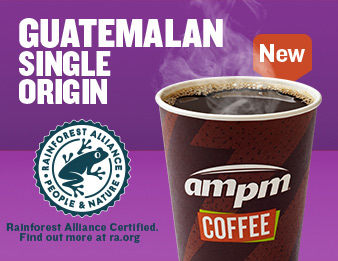 NEW BREW, WHO DIS?
Try our new, Rainforest Alliance Certified Guatemalan coffee. Grab any size for free on Earth Day only with the AMPM app.2
BACON IN EVERY BITE
Your most important meal now has savory and crispy bacon in every bite. Grab 2 of the new Bacon, Egg & Cheese Croissants for $4.3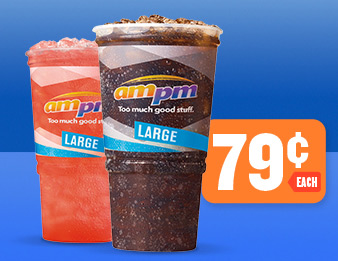 CHEERS TO MORE CHILL
Sip on some sweet savings! Now you can quench your thirst with a large, ice-cold Fountain Drink for only 79¢.4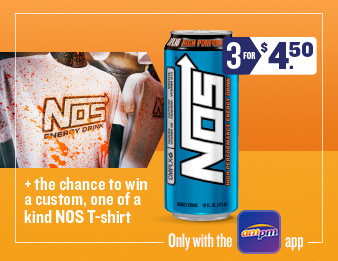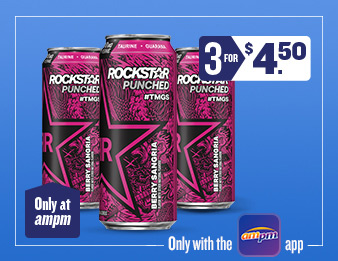 BERRY EXCLUSIVE ENERGY
Stay hyped with thirst-quenching bursts of berries from the all-new Rockstar® Punched #TMGS Berry Sangria, only at AMPM6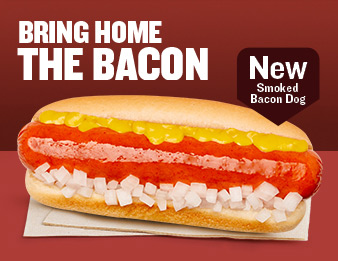 BACON SO DOGGONE GOOD
Who says bacon is just for breakfast?! Enjoy the new, juicy Smoked Bacon Dog all day long and grab a 2nd one for $1.7