OFFERS & DEALS
We've got everything you need to keep your stomach and your wallet full.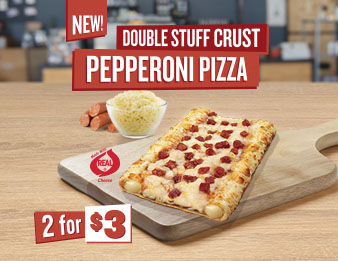 Double the cheese. Double delish.
Dig into two tasty Double Stuff Pizzas for just $3. Get double the mozzarella cheese, double the savory pepperoni and double the…everything!!!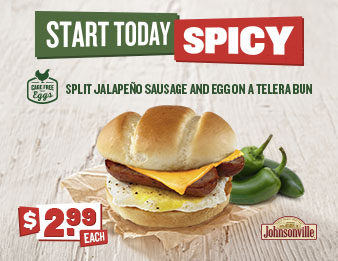 Spicy, Tangy, Sausagey!
Kickstart your morning with a spicy Johnsonville® jalapeño sausage, layers of melted cheddar and a cage-free egg, all stacked on a toasty telera bun. Redeem your coupon to get $1 off.2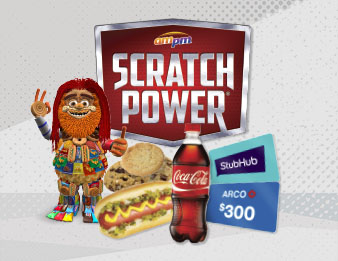 WINNER, WINNER!
Free prizes are literally at your fingertips! Download the Scratch Power app and play for your chance to win amazing prizes like a 20oz coke, gas card, or a $300 StubHub gift card.3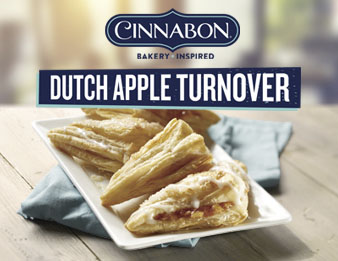 IRRESISTIBLE LAYERS OF FLAVOR
Introducing the all-new Cinnabon® Dutch Apple Turnover. This treat combines Dutch apple filling with the infamous Cinnabon® cinnamon, surrounded by flaky, buttery dough. It's layers of drool-worthy apple flavor.5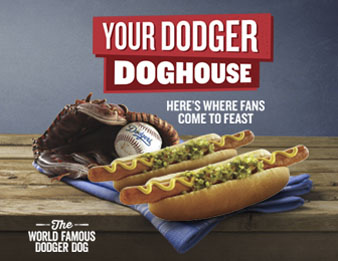 BECAUSE ONE'S NEVER ENOUGH
What's better than a Dodger Dog? Two Dodger Dogs! Get them both for $3 at ampm, the only place outside Dodger Stadium where you can get a hot and juicy Dodger Dog.6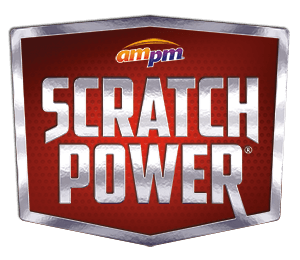 HUNGRY FOR MORE?
Download our app and use it in any ampm for a chance to win free stuff, coupons and more!