OFFERS & DEALS
We've got everything you need to keep your stomach and your wallet full.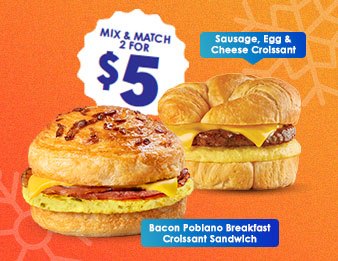 Savory. Spice. So Nice!
Try the new Bacon Poblano Breakfast Croissant Sandwich and the Sausage, Egg & Cheese Croissant. Mix and Match 2 for $5.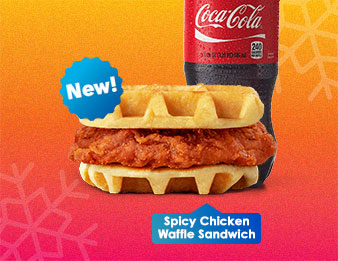 AN INDULGENT COMBO
You had us at "Chicken & Waffle"! Try the new Spicy Chicken Waffle Sandwich with crisp pearl sugar for 3 dollars and 99 cents and get a 20oz Coke for $1.2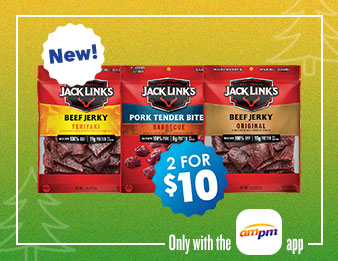 OUTDOOR ADVENTURE AWAITS
Buy Jack Links Jerky Bags, 2 for $10, or Jack Links Beef Steak Strips, 2 for $6, in the app for a chance to win a wild adventure.3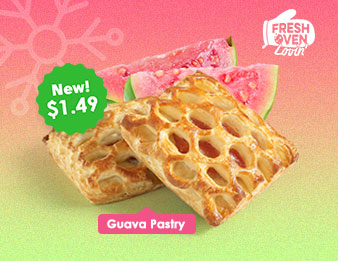 TROPICAL GUAVA DELIGHT
The new Guava Pastry with crispy, flaky, all-butter Danish dough and sweet floral notes is a tropical getaway in every bite.4
A PARTY IN EVERY BITE
Eat cookies like it's your birthday—any day of the year! Try a 3-pack of freshly-baked Birthday Cake Cookies for 1 dollar and 29 cents.5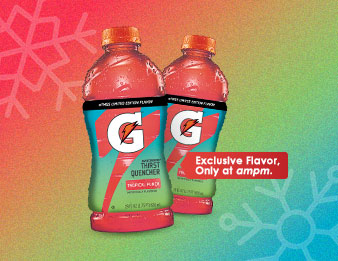 THIRSTY? WE GOT YOU!
Grab the AMPM exclusive Gatorade® flavor: Tropical Punch now 2 for $6.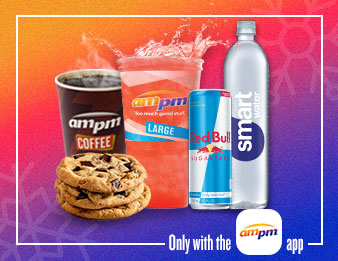 ALL-ACCESS PASS TO TMGS
What's APP-ening? Download the AMPM app to find out! Join the club for an all-access pass to exclusive deals you can't miss.7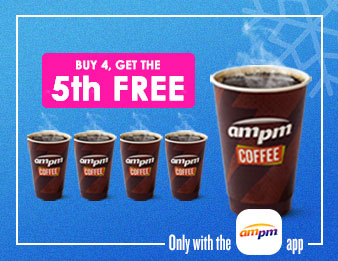 THIS CLUB IS HOT!
Each day needs a new cup of fresh-brewed coffee! Join the Coffee Club and get every 5th cup free. Only with the AMPM app.8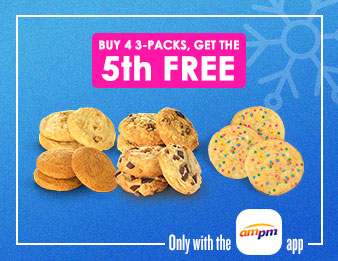 A DREAM CRUMB TRUE
Who doesn't dream about free cookies? Join the Cookie Club and buy 4 freshly baked 3-packs of cookies and get your 5th pack free!9