COVID-19: How we're working to protect you. Learn more about what we're doing and store closure updates.
OFFERS & DEALS
We've got everything you need to keep your stomach and your wallet full.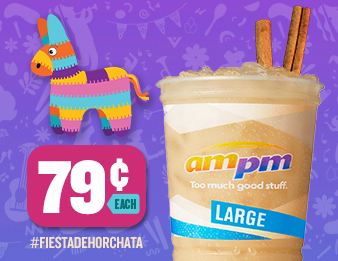 COME FIESTA WITH US!
We're celebrating National Horchata Day all month long. Get a large Horchata for just 79¢ and sip on cinnamony fiesta goodness.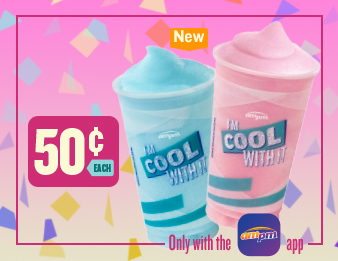 HAPPY BIRTHDAY...CAKE!
We got you a brain freeze for your birthday. Sip up a medium new Fanta Birthday Cake Freeze for just 50¢. Only with the AMPM app.2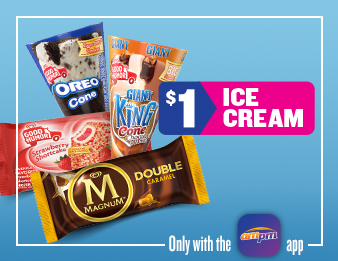 $1? NICE CREAM!
Cool off with one of these sweet ice cream treats for only $1 when you use the AMPM app. Hurry in before they all melt.3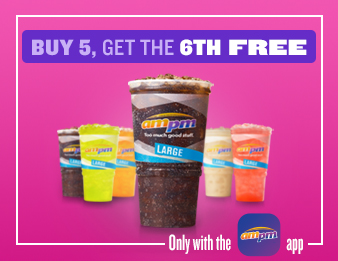 FOUNTAIN STATUS
Keep your cool this summer. Join the new Fountain Club. Buy 5 fountain drinks and get the 6th free. Only with the a m p m app4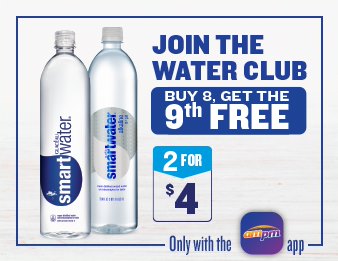 DRINK SMARTER NOT HARDER
Welcome to the Water Club! Quench your thirst and buy 8 SmartWaters, get the 9th free, only with the AMPM app.5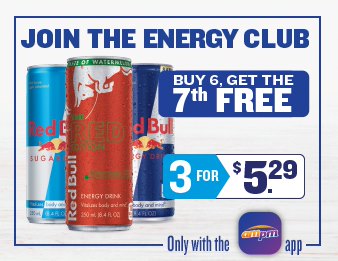 WE'RE SEEING RED...BULL
Fight the afternoon slump and join the Energy Club. Get your 7th Red Bull free when you buy 6 with the AMPM app.6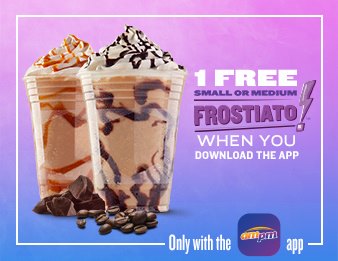 A M P M AND CHILL
Can we buy you a drink? Get a free small or medium new Frostiato Frozen Coffee when you download the A M P M app. Save. Snack. Win.7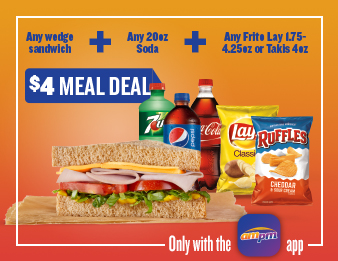 CAN'T BEAT THAT MEAL DEAL
Use the AMPM app in-store and get a full meal for $4. That's a sando, a bag of chips, and a 20oz drink. What a steal!8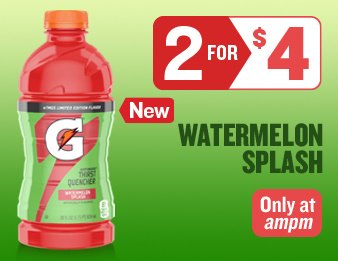 REFRESHINGLY EXCLUSIVE
Kick back and enjoy the flavors of summer with the new Gatorade #TMGS Watermelon Splash. Only at AMPM.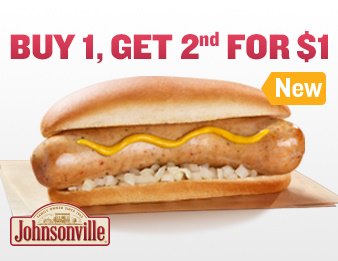 PERFECT HINT OF HEAT
The NEW Johnsonville® Mild Italian Sausage is savory, zesty and perfectly spiced. Buy 1, get 2nd for $110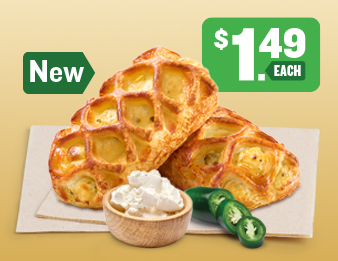 HELLO, JALAPEÑO
The perfect combo of spicy, velvety, flaky goodness is only $1.49 away. Try the NEW Jalapeño Cream Cheese Pastry. Only at AMPM11