OFFERS & DEALS
We've got everything you need to keep your stomach and your wallet full.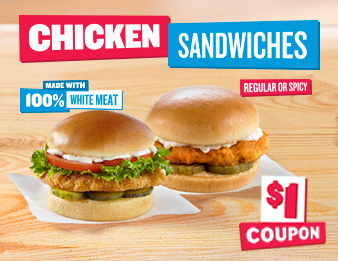 Keepin' it 100%
Don't miss out on our new Chicken Sandwich made with a 100% white meat chicken breast filet. Snag either a Regular or Spicy Chicken sando for only $1 with the coupon below!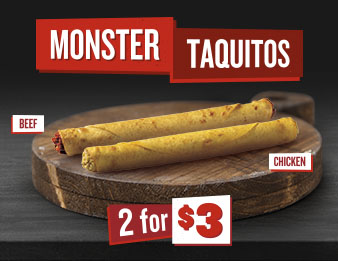 The Monsters are back for seconds.
They're back! Snack on our Monster Taquitos. Exploding with flavor, these crispy, rolled tortillas are filled with either seasoned Spicy Beef and Beans or dark meat Chicken and Cheese. Grab two taquitos for just $3!2
Time for a breakfast fiesta.
Wake up your taste buds with our new Churro Donut, a combination of the familiar flavors of a churro with a classic donut. Don't snooze on your chance to try one! Come in today and get two for $1.3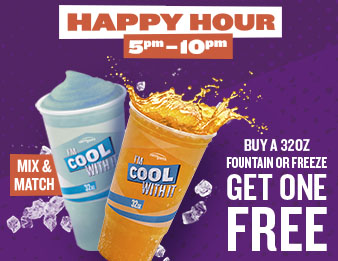 This one's for the thirsty!
Every day between 5-10 p.m., it's Happy Hour at ampm! That means when you buy a 32oz Fountain or Freeze, you get a second one free. Surprise a friend or just treat yourself!4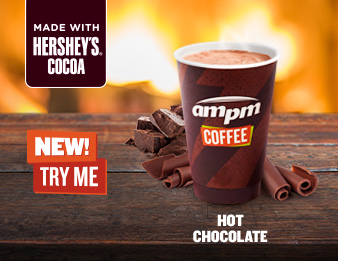 Coziness in a cup.
The weather is getting colder, stay in and keep warm with a HERSHEY'S® Hot Chocolate. The velvety, smooth cocoa will give you warm feelings from the inside out. Hurry in to grab a cup before it all melts away.5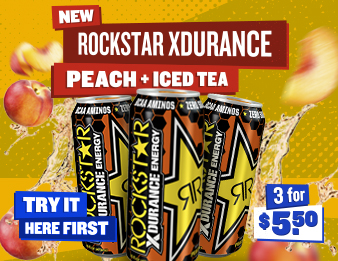 New and only at ampm.
For a limited time, the new Rockstar Xdurance Energy Peach + Iced Tea is exclusively at ampm. Perfect for your pre-workout routine, Xdurance is loaded with caffeine and creatine without any sugars.6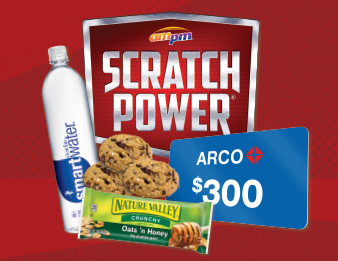 Too Much to Win.
Itching for the Good Stuff? Download ampm's Scratch Power app for a chance to win amazing prizes like Free Oberto Jerky, a $300 ARCO PumpPASS, BOGO deals on Nature Valley Granola Bars, Core Power drinks, and more!7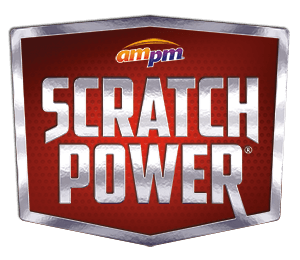 HUNGRY FOR MORE?
Download our app and use it in any ampm for a chance to win free stuff, coupons and more!