COVID-19: How we're working to protect you. Learn more about what we're doing and store closure updates.
OFFERS & DEALS
We've got everything you need to keep your stomach and your wallet full.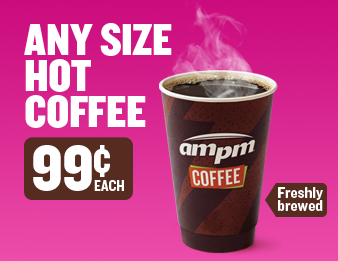 PICK A SIZE, ANY SIZE​
We'll make sure it's hot, fresh all day long, and only 99 cents. Bottoms up!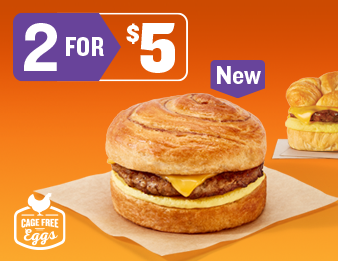 SWIRL OUT OF BED
Our new Maple Sausage Cinnamon Swirl Croissant has the right amount of sweet and savory to start the day. Grab 2 for $5.2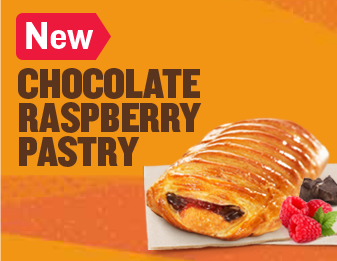 IT'S THE BERRY BEST!
Rich chocolate and tangy raspberry wrapped up in buttery layers. Our Chocolate Raspberry Pastry is simply delish. Get it for $1 and 49 cents.3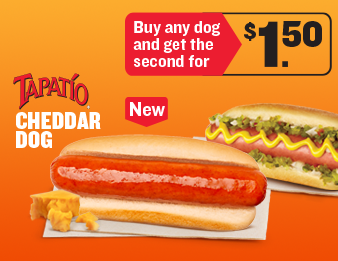 SPICE SO NICE
Taste the perfect balance of spicy and tasty in the new Tapatío® Cheddar Dog. Buy any dog & get the 2nd for $1 and 50 cents.4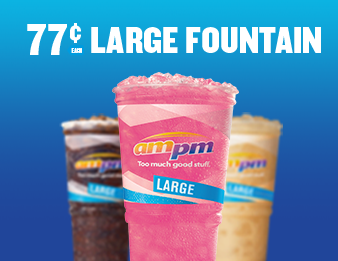 MAKE A SPLASH!
Get a large fountain soda for 77 cents, and give your thirst a break.5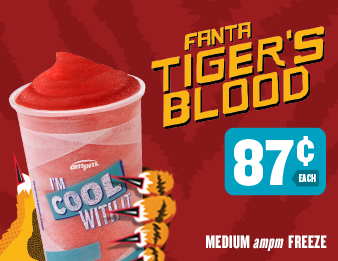 WILDLY REFRESHING
Tame your sweet tooth with our medium-size, refreshing new Fanta Tiger's Blood Freeze for 87 cents.6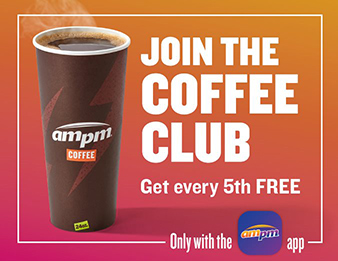 BUT FIRST, COFFEE
This season, cozy up with our fresh-brewed coffee. Join the new Coffee Club! Every 5th cup is free. Only with the AMPM app.​7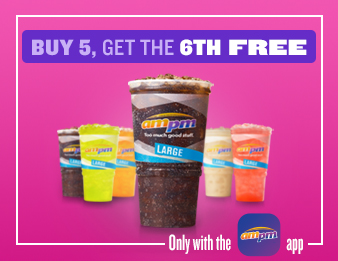 THIRST WELL
Refresh yourself with this sweet deal. Join the Fountain Club. Buy 5 drinks and get the 6th free, only with the AMPM app.8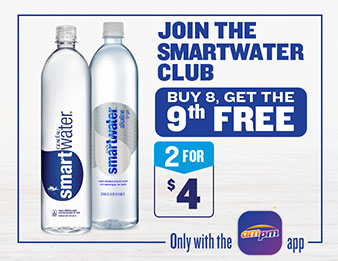 DRINK UP!
Welcome to the Smartwater Club. We'll keep you hydrated. Buy 8 bottles of Smartwater® & get the 9th free. Only with the AMPM app.9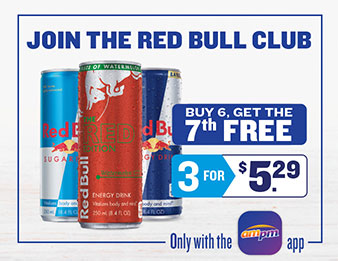 WE'RE SEEING RED...BULL
Fight the afternoon slump and join the Red Bull Club. Get your 7th Red Bull® free when you buy 6 with the AMPM app.10