COVID-19: How we're working to protect you. Learn more about what we're doing and store closure updates.
Our approach to the COVID-19 crisis
Dear ampm guest,

At ampm, the health and safety of our customers, employees, and communities is our highest priority. As the Coronavirus (COVID-19) situation unfolds, most ampm locations remain open for business. We want to share information with you about how we're working with our franchisees to continue operating safely and effectively. The list below will be continually updated as we implement new measures to help protect both you and our employees.


We have emphasized that each site follow all best practices and guidelines suggested by the CDC and local officials.
As a precautionary measure, we have also provided guidance to all sites to conduct enhanced cleaning practices at all our stores, including sanitizing all frequently touched objects and surfaces, such as pin pads, cooler handles, pump nozzles, and restrooms, with disinfecting wipes as recommended by the EPA.
To help protect against contamination, we have recommended temporarily removing our fresh condiment bar, select produce from our fresh fruit baskets and discontinued sales of products that may be more prone to contamination (e.g., bulk beef jerky products).
To help protect against contamination, we have recommended the discontinuation of fountain, frozen and coffee refills, and the usage of reusable cups.
To assist with social distancing, our locations have been supplied with visual floor markers to help our customers maintain the recommended 6 feet of distance in line.
To help protect against community spread, we have provided our locations access to temporary Plexiglass screens for our registers.
As a last resort, store hours will be reduced or stores will be closed and product offerings may be limited if we or our franchisees feel it is in the best interest of our customers and employees, or if we are directed to do so by government authorities. In any such situation, we expect store disruption to be temporary. See below for list of store updates and call your local
ampm
for product availability.
We want to reassure you that our priority remains keeping all our franchisees and customers safe and well-informed while doing all that we can to help minimize the potential spread of the Coronavirus. We continue to work to help mitigate against possible adverse impacts and provide the level of service you have come to expect.
Thank you for being a loyal customer.
Regards,
Richard Harding
SVP Marketing & Sales
Fuels North America
STORE HOUR UPDATES & CLOSURES
California
BRENTWOOD
2250 Balfour Rd / 94513
Reduced hours. Open 6am-10pm.
NAPA
198 Soscol Ave / 94559
Reduced hours. Open 5:30am-10:30pm.
ROCKLIN
6550 Fairway Dr / 95677
Reduced hours. Open 6am-1am.
SAN BRUNO
1799 El Camino Real / 94066
Reduced hours. Open 6am-10pm.
SANTA ROSA
1010 4th St / 95404
Reduced hours. Open 5am-10pm.
Oregon
Hillsboro
1721 N Cornell Rd / 97124
Reduced hours. Open 4am-11pm.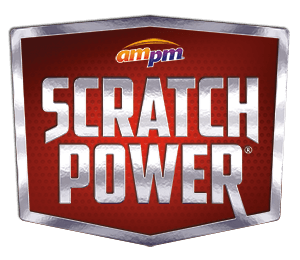 SCRATCH POWER
We know you like free stuff. Download now for your chance to win thousands of incredible prizes.